(Reported by Chen Yingxin from International Development Center of Vkan Testing Technology Co., Ltd.) On the morning of November 26, 2020, "CVC-BSI UKCA Certification International Seminar" kicked off at the Guangzhou headquarters of Vkan Testing Technology Co., Ltd. (CVC). On that afternoon, CVC Weikai and BSI formally signed a strategic cooperation agreement on boosting China's high-quality development. This event was attended by Zhu Jia, Deputy General Manager of CVC, Dai Anyong, Product Certification Director of BSI China, as well as representatives of many enterprises from the Pearl River Delta region.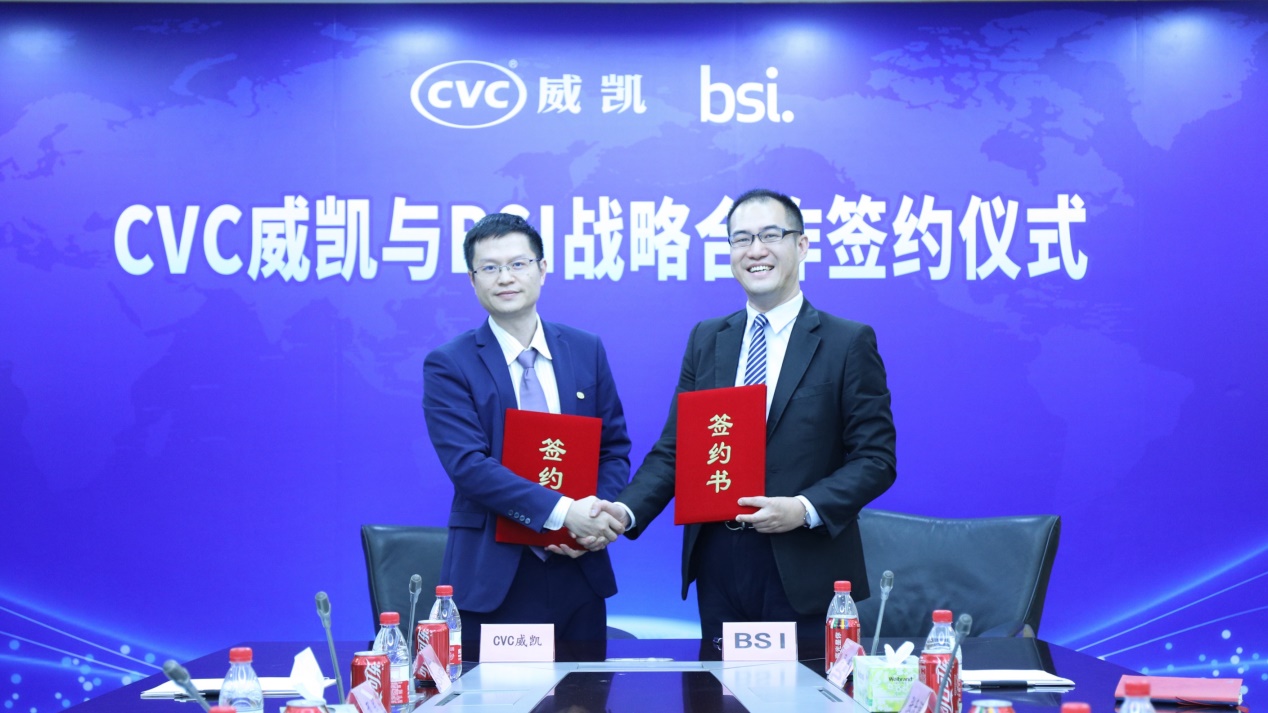 In 2020, the Department of Business, Energy and Industrial Strategy of the U.K. issued guidance for UKCA marking. From January 1, 2021, the U.K government will implement UKCA certification and grant UKCA marking to the products in the national market (including England, Wales and Scotland). That means the original CE certification will gradually fade out of the market. At the meeting, through video calls, on-site example explanation, Q&A and other forms, experts from CVC and BSI deeply analyzed the new trends in access to the UK market after Brexit. Besides, these experts shared the information about the international standardization certification, the latest dynamics of the Middle East certification, the product usability certification etc., winning high praise from the companies present.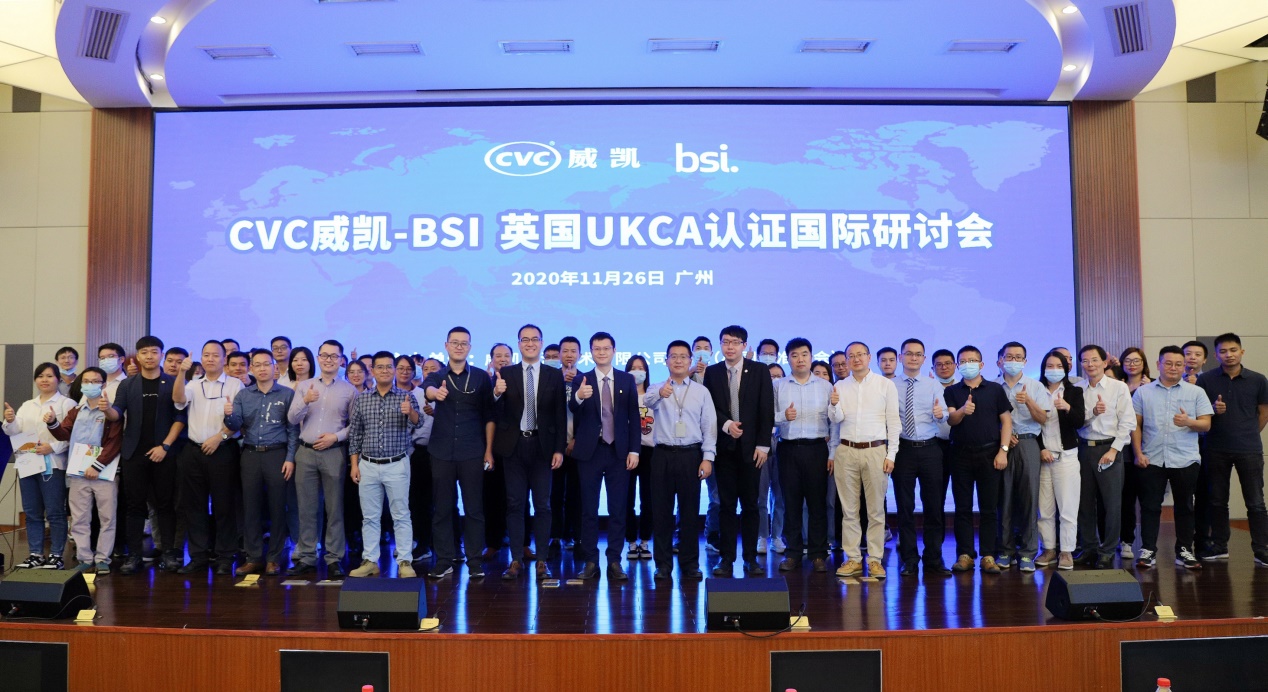 The pandemic in 2020 has significantly impacted global economic development; Brexit has brought both challenges and opportunities. CVC will deeply cooperate with BSI in UKCA certification, gas appliances, intelligent home, personal protective equipment, IoT and other fields. CVC hopes that by integrating both sides' technical strength and adapting to the changes in industries and relevant policies, it can bring effective solutions to continuously help enterprises cope with their difficulties in product export and challenges of new technologies.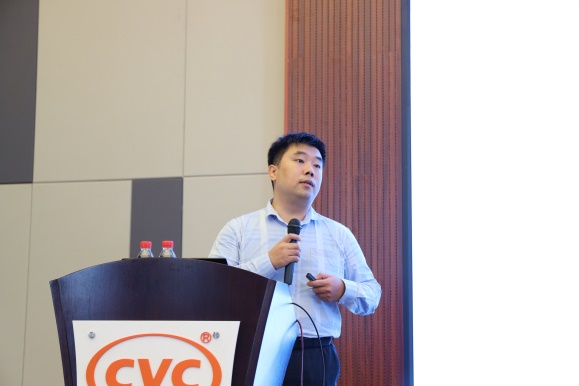 Zou Jianqiang, Deputy General Manager of Electromechanical Business Department of CVC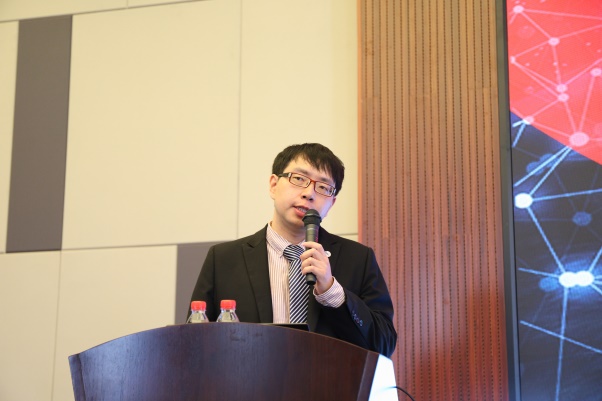 Product Certification Technical Director of BSI China
【About BSI】
BSI is a business improvement company that enables organizations to transform their best practice standards into excellent habits. BSI has over 84,000 customers in 193 countries/regions around the world. As an international company, BSI has rich skills and specialized knowledge that cover many industries (including automobile, aerospace, built environment, food, and healthcare). With its expertise in standard and knowledge solutions, guarantees and professional services, BSI is devoted to helping customers improve their business performance for sustainable growth, effective risk management, and greater organizational vitality.